Cloud Office Solution Featured Service – Microsoft 365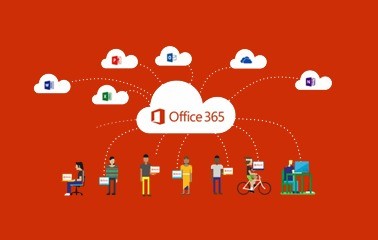 Recently, due to working from home, more and more colleagues in different sectors have begun to realize that email and office collaboration systems are indispensable tools for the operation of modern organizations. In addition to communicating with clients, colleagues and various suppliers, they can also Sharing calendars, contact information, and documents can increase productivity. In addition to general documents, remote video communication software allows everyone to break the limits of social distance. Meetings or discussions can be conducted as usual. Microsoft 365 provides cloud services that can be used without setting up a server, and the plan is extremely flexible. The center is now providing the following selected solutions to help small organizations upgrade their email system to the latest cloud business communication system to improve team efficiency.
Microsoft 365 Business Basic Implementation Plan (HK$ 19,800), features and scope of service are as follows:
Assist organizations to complete the registration of Microsoft 365 Business Basic on the TechDonation website.
Create Microsoft 365 accounts (up to 50) and system settings.
Easily use online versions of Word, Excel, PowerPoint and other tools to complete paperwork.
You can enjoy advanced email functions such as shared calendar, extra large mailbox space, etc.
Instantly use the OneDrive storage space attached to each account to share work files with other users.
Use the Teams remote video communication application for group communication and online meetings to improve office efficiency.
Provide 3-hour onsite user training to facilitate NGO users on learning the system.
Organizations can also purchase remote support services as an option.
Please do not hesitate contact our service team for more information. (Tel 2922 9290 / Email: [email protected]).